Stunning. That is the experience of Siberia in winter.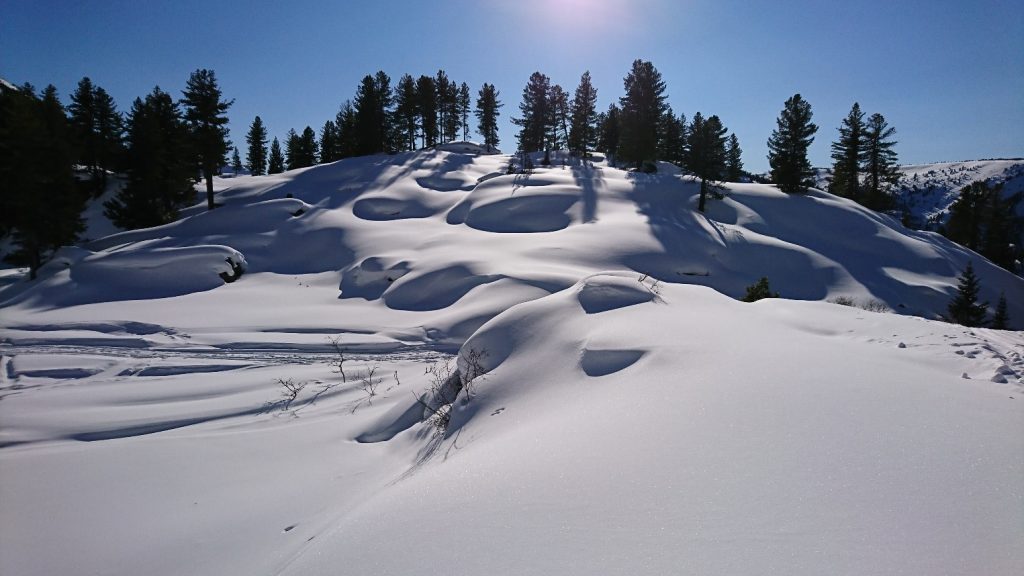 This winter just passed I had the good fortune of travelling to Siberia and witnessing her in full winter garb. I touched down in Irkutsk and headed for a hostel that I hadn't been to before: the Rolling Stones hostel. I had a very warm welcome and a pleasant stay there. I was happy to be able to play my little travel guitar and Sasha, who was 'boss' that evening, was very engaging in the entertainment.
Next on my mission I paid a visit to a gem of a little non-governmental organisation, The Great Baikal Trail. Their mission is the development of ecotourism and environmental awareness through the building and maintenance of environmentally-sensitive hiking trails and delivery of educational programmes. I had volunteered for GBT back in the summer of 2015 helping to build a section of trail on the Holy Nose peninsula of Lake Baikal – you can read about that project here.
The lake is legendary in Russia and beyond and is a UNESCO World Heritage Site. This time I had decided to volunteer for a GBT winter project. Once again it was a wonderful experience to be part of a GBT team and project. This time the team was composed of volunteers from throughout Russia, Belarus and The Netherlands. You can find out more about how this project went here.
Being a seasoned mountaineer in all weathers I was well prepared for the rigours of a Siberian winter. I had brought my winter mountaineering garb as I had anticipated that the temperatures would be low – a lot lower than the relatively mild winter that I had left behind in Scotland. There had been a distinct lack of snow in Scotland over the winter and I had looked forward to see a lot more of the white stuff whilst in Siberia. When it came to abundance of snow I was certainly not short-changed in Siberia – there was snow galore!
In Irkutsk, the locals have to contend with a lot of shovelling to try and keep the pavements relatively clear of snow. Often, I would see people shovelling away to make the entrance to a shop less of a winter obstacle course. Good poise is needed for the pavements as despite them being cleared regularly there can of course still be stealthy, slippery sections. On one occasion, as I walked along the pavement I was engulfed in a deluge of snow from above. I looked up to the heavens to see what the weather gods were up to. I had heard of it 'raining cats and dogs' before but wondered what beasts Siberia would drop on me during winter.
I continued to walk along the street and experienced another deluge of snow, this time awakening the left side of my brain. It dawned on me that I was the recipient of the labour of snow shovellers up on the roofs! The synapses in my brain fired and a new sense of awareness was forged in my memory.
During this trip, I had the joy of visiting several places on the shores of Lake Baikal including Angasolka, Kultuk, Listvyanka, Slyudanka and Tankhoi. I was able to see a variety of ice and winterscapes on and around Baikal – each very special experiences. The lake produces mesmerising ice formations with incredible clarity when clear of snow dustings.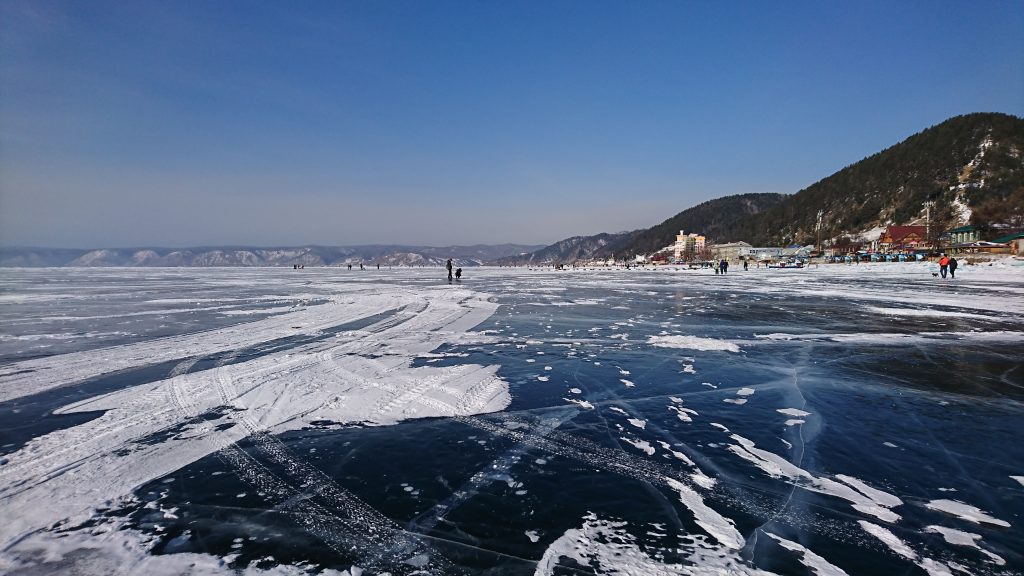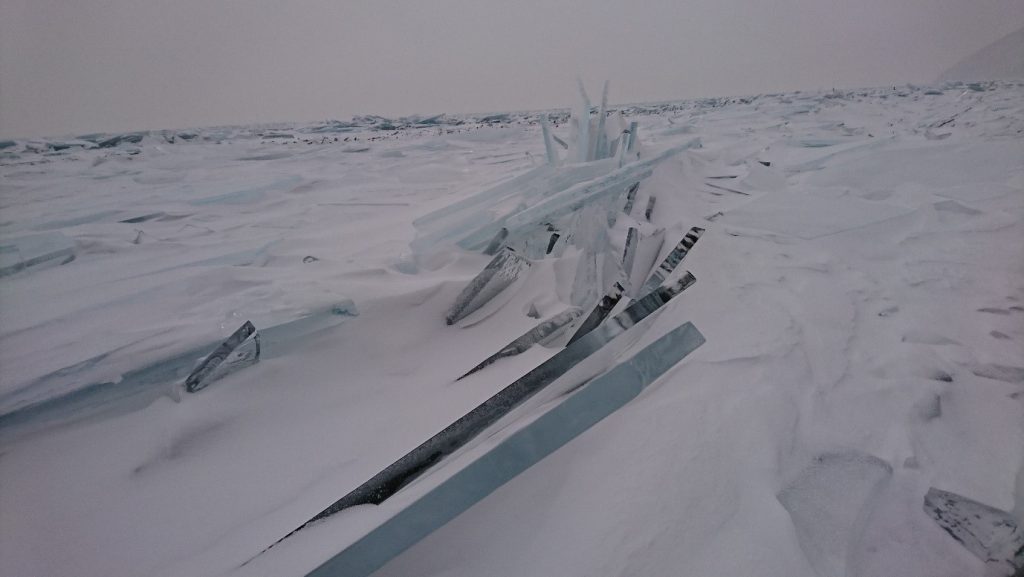 I had the chance to ice skate on Baikal at the popular resort of Listvyanka – thank you Zarina for enabling this. I also enjoyed skiing through the taiga on hunters' skis giving me a real sense of immersion into local culture.
It was a rewarding experience to visit the Olkhinskoye Plateau in winter. This area is popular for rock climbing in the summer. The granite crags there offer quite a variety of climbing. The famous Idol Rock pillar was resplendent in winter garb and, as ever, effortlessly photogenic.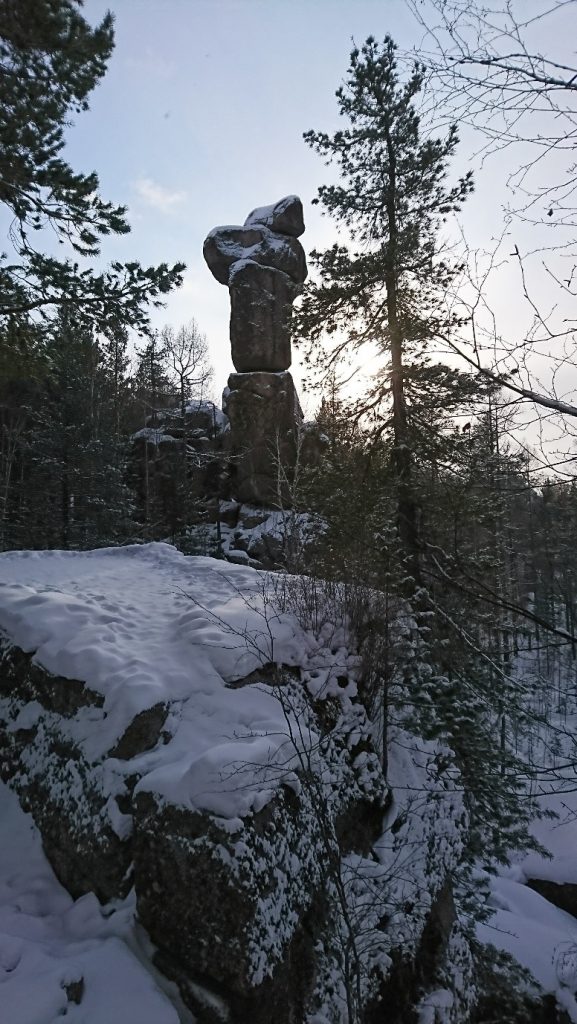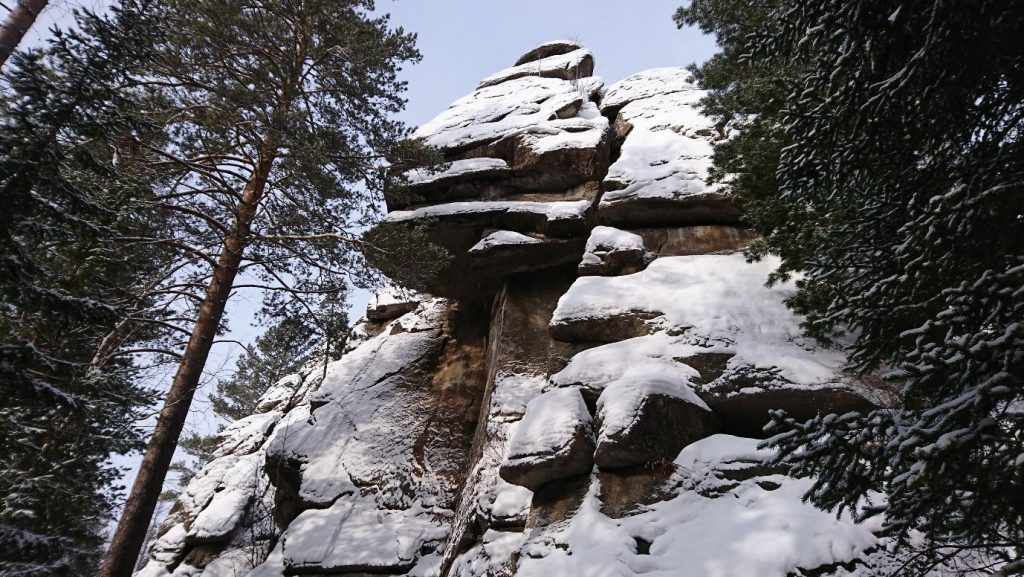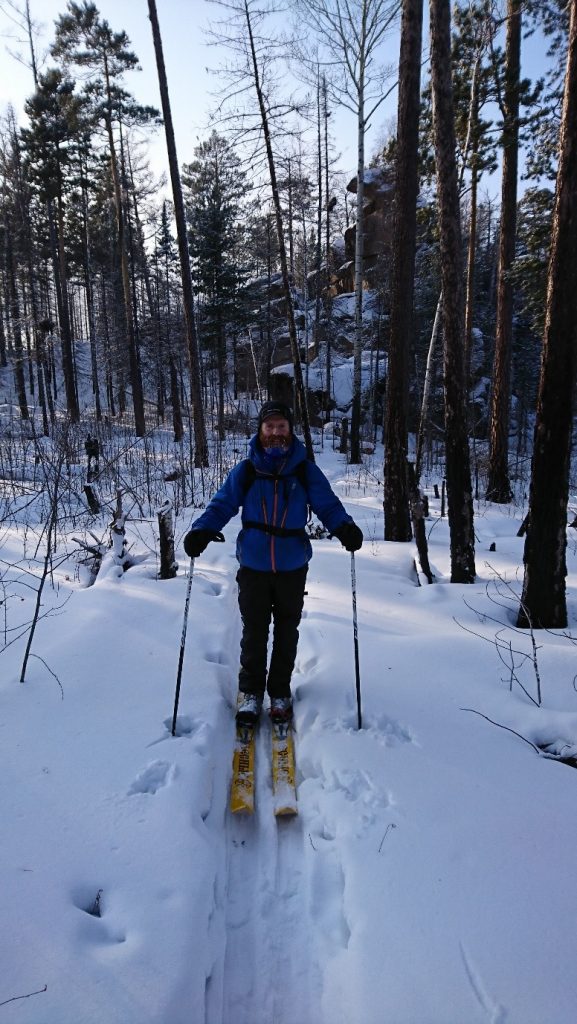 It seems that most people get around on skis when covering any significant distance in the forest. Skis are of course a very useful and versatile mode of transport. I think that snowshoes could be deployed to good effect in these parts too.
The taiga is wonderful to be engulfed in. One can be beguiled by the birch and admire the Siberian and Scots Pines and the cedars. In winter the snow can clump in the branches in very pretty formations giving the scenery a fairytale sheen.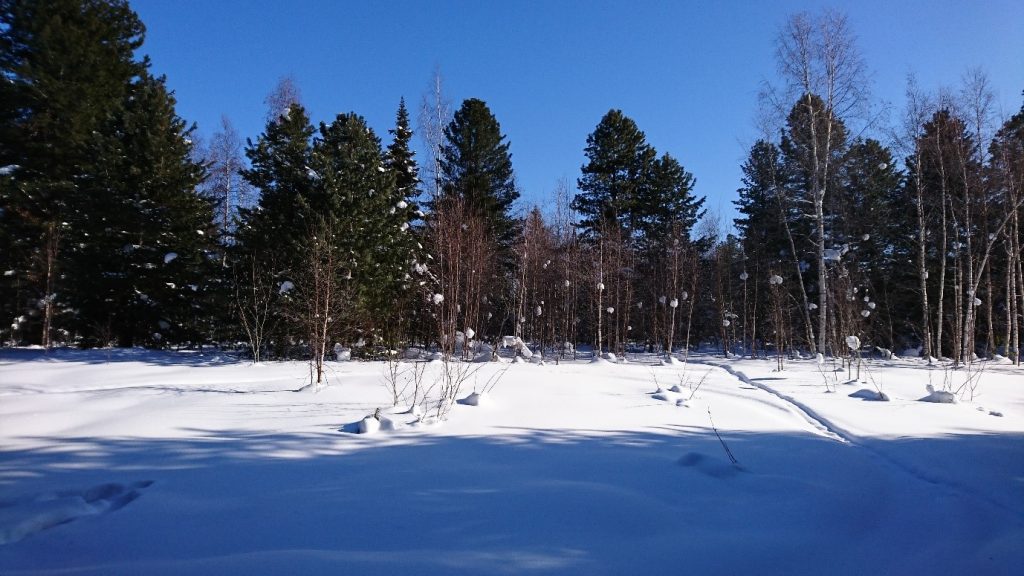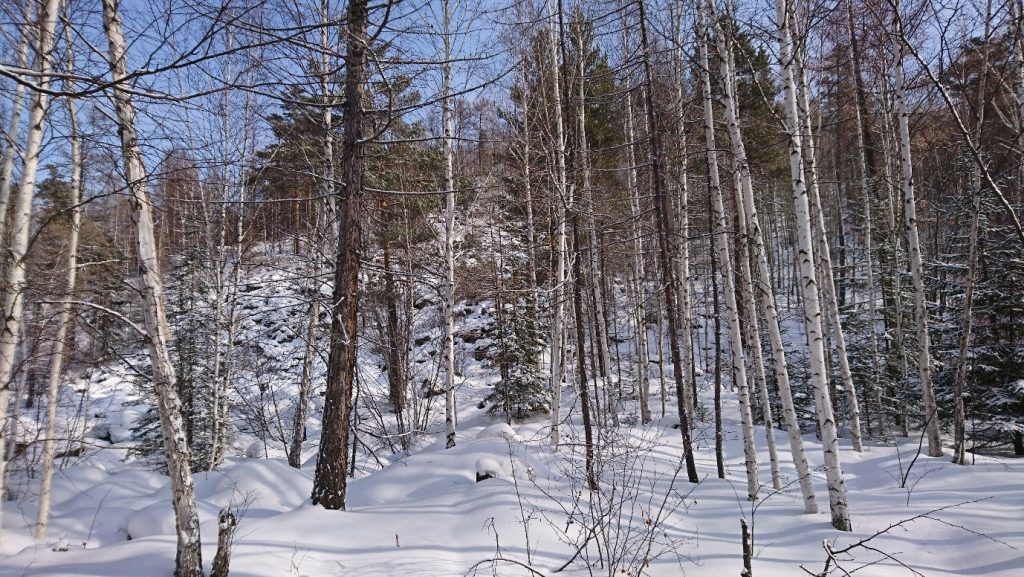 A highlight of my trip to Siberia this time was to visit the ancient Khamar Dhaban (Хамар-дабан) mountains. It was a fantastic experience to climb Peak Cherskogo (2090m), overlooking the Southern stretch of the awe-inspiring Lake Baikal. It is possible to do a lot of the route on skis but since some of the traffic on the paths is snowmobiles it can be done on foot too.
In winter, the route up to Cherskogo Peak is largely non-technical. It is a pleasant journey weaving through the forest low down. There are some rest areas for picnicking and it is sometimes possible to buy some blini (pancakes) from residents of the hills. For the geologists amongst you marble can be observed on the way. This area is popular with a variety of people and has been used for skyrunning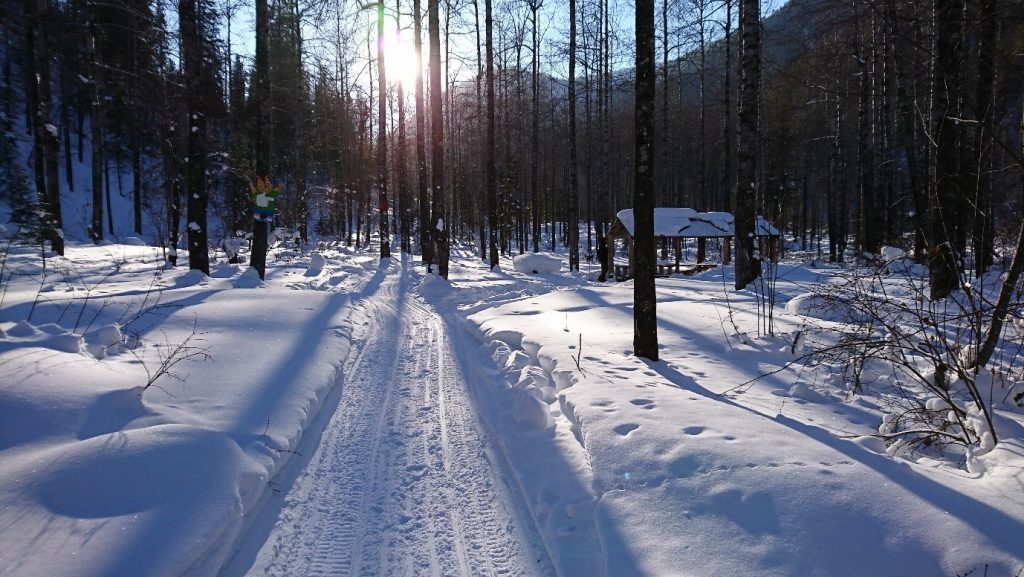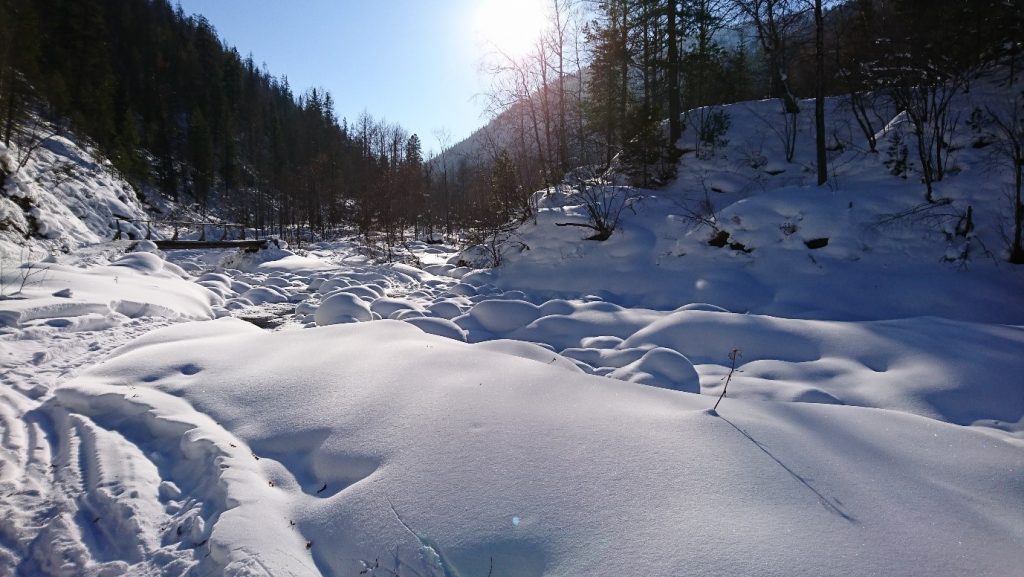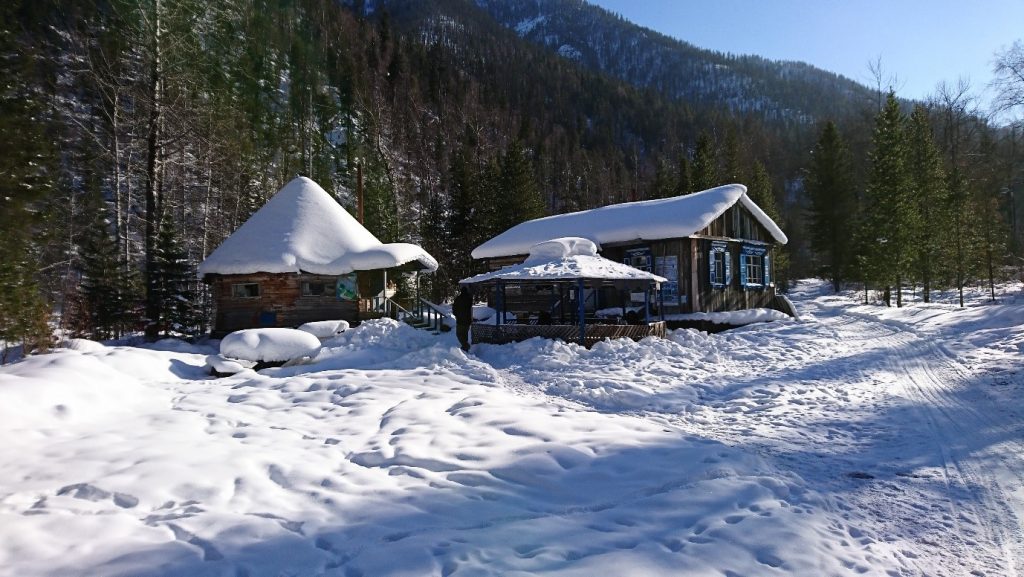 There is a weather station en route and it is possible to stay overnight in a turbaza (guest house) at about 1500m. The little shacks have great furnaces close to the beds to keep you warm high up in the mountains even in the depths of the Siberian winter.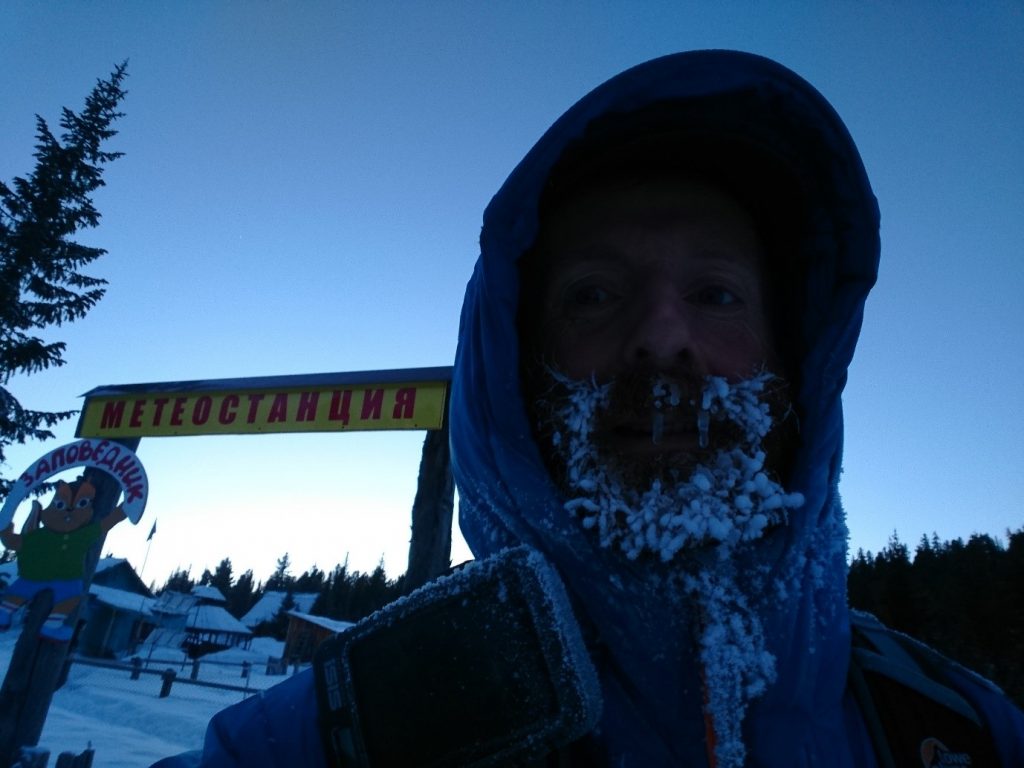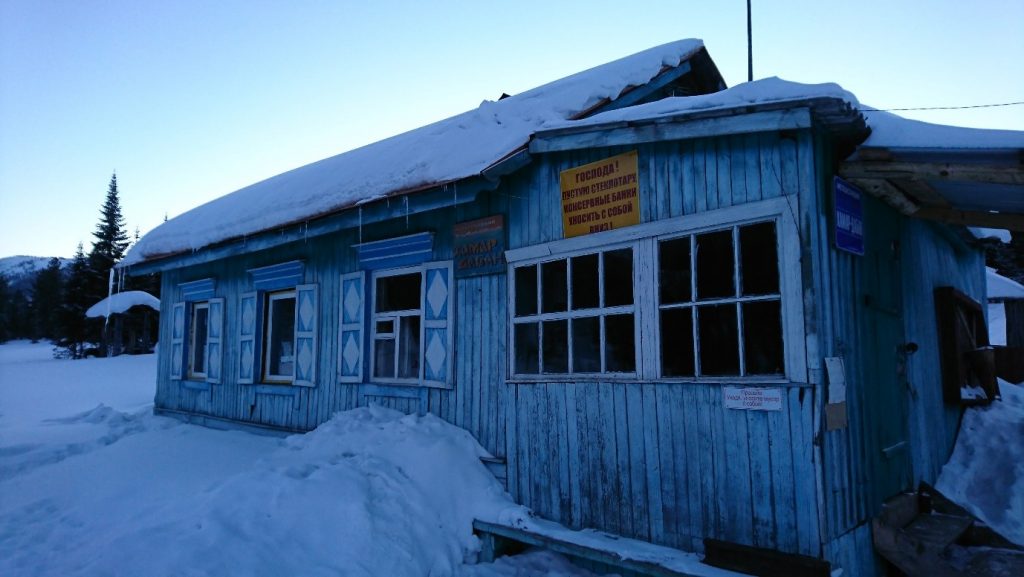 If you get good visibility the views in this mountain area are stunning. It is possible to see the Sayan mountains in the distance and observe beautiful scenery nearby such as the famous Lake Heart (frozen in winter, of course).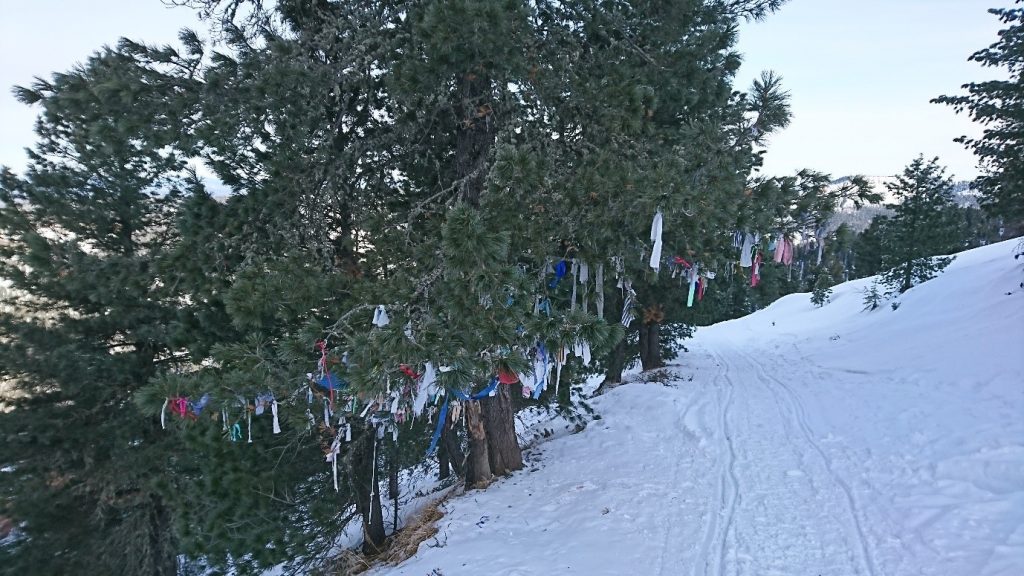 Care is needed to negotiate the final ridge to the summit. There is some fixed equipment that can be utilised to aid progress along the more technical sections. I was very lucky to experience great weather when I was in this region and when I topped out on Peak Cherskogo a delight was awaiting me.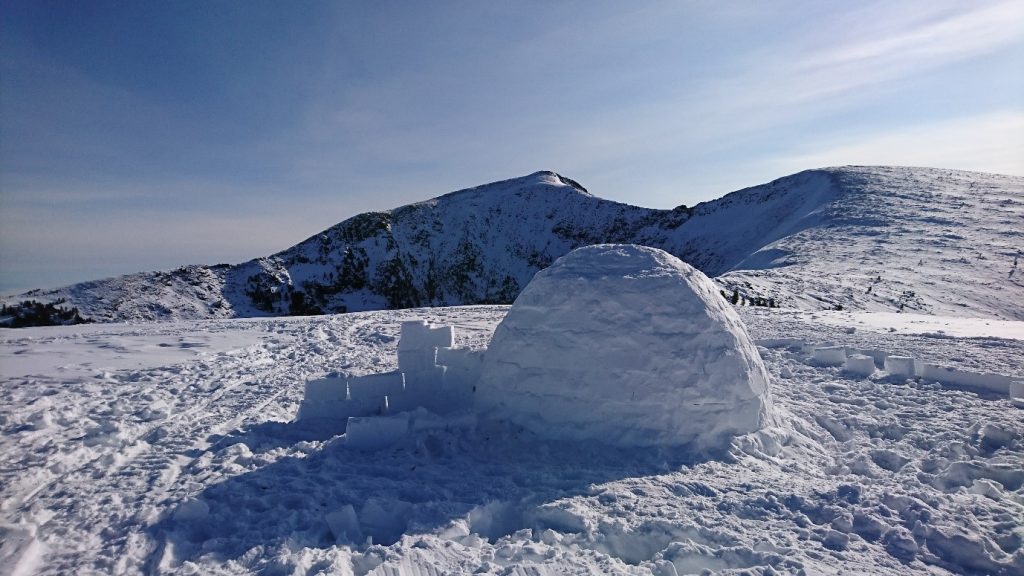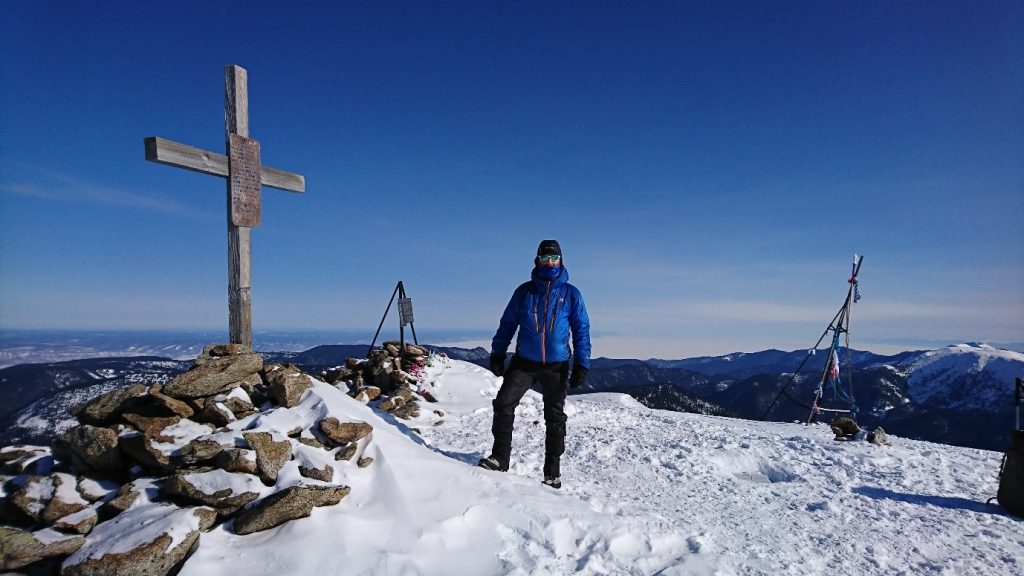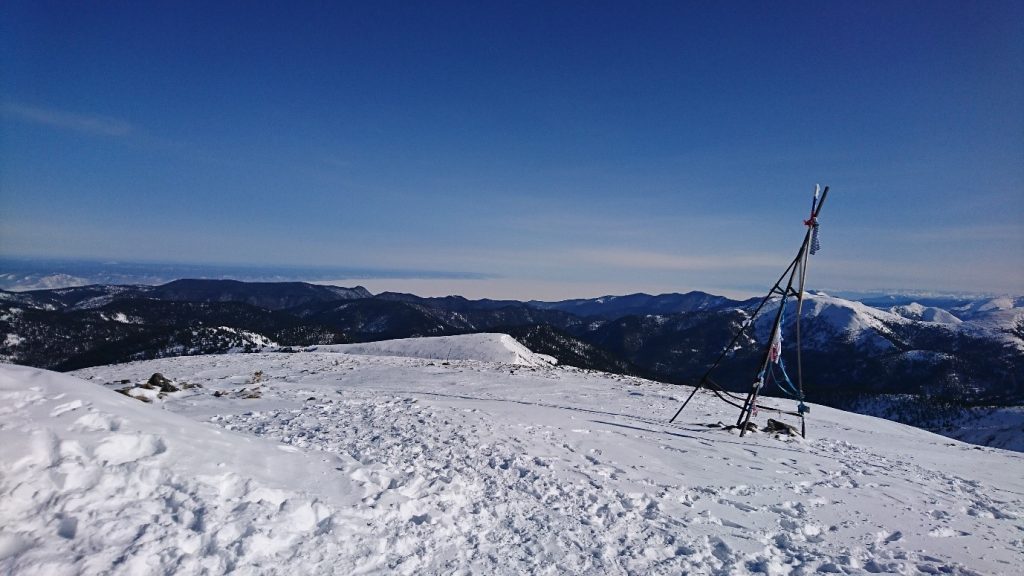 The view from the summit down to frozen Lake Baikal was breathtaking. I was in my element, enjoying the mountains and having a very privileged view of the fabled Lake Baikal in winter. Since visibility was good I could see afar to the Sayan mountains too.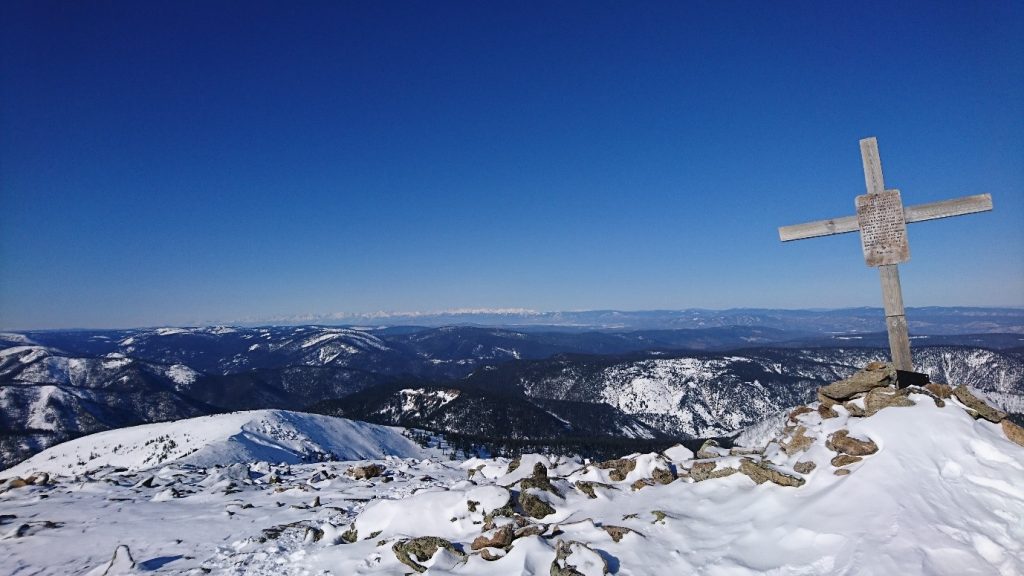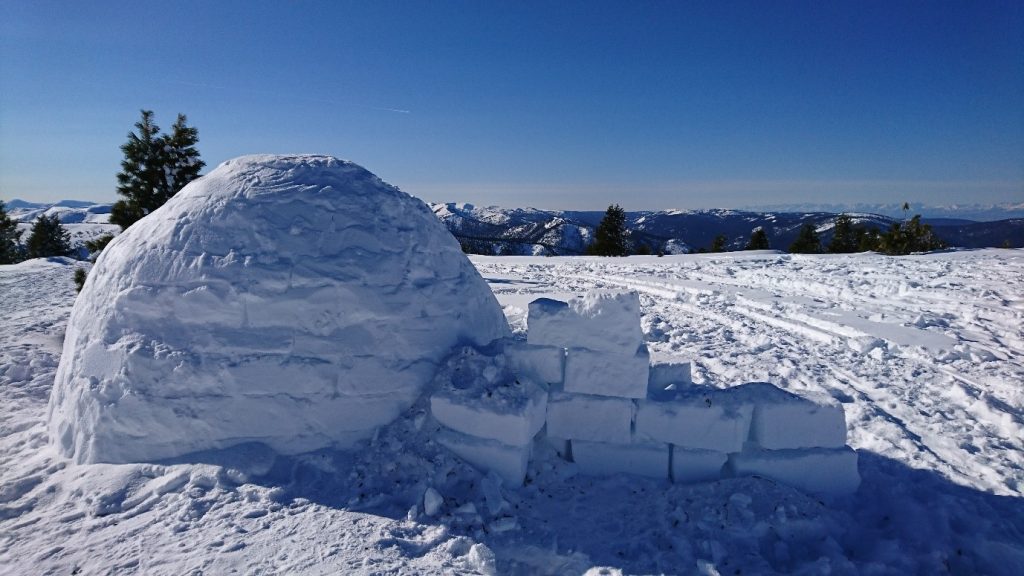 I also trekked to Devil's Gate pass on the old thoroughfare to Mongolia. Again, with good visibility, the views from here are captivating. This is a very picturesque area and when clad in Siberian snow the landscape has an extra-special lustre.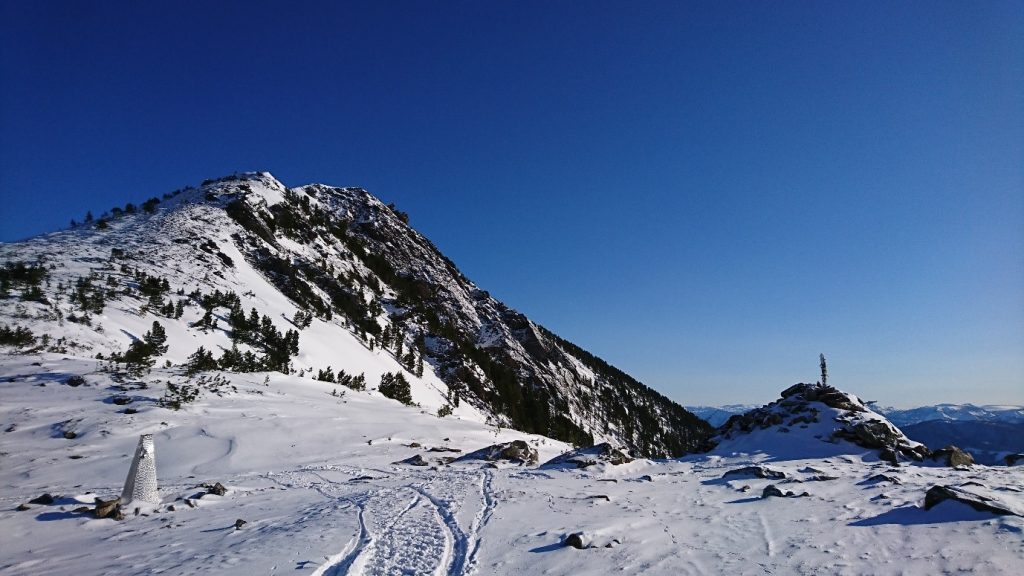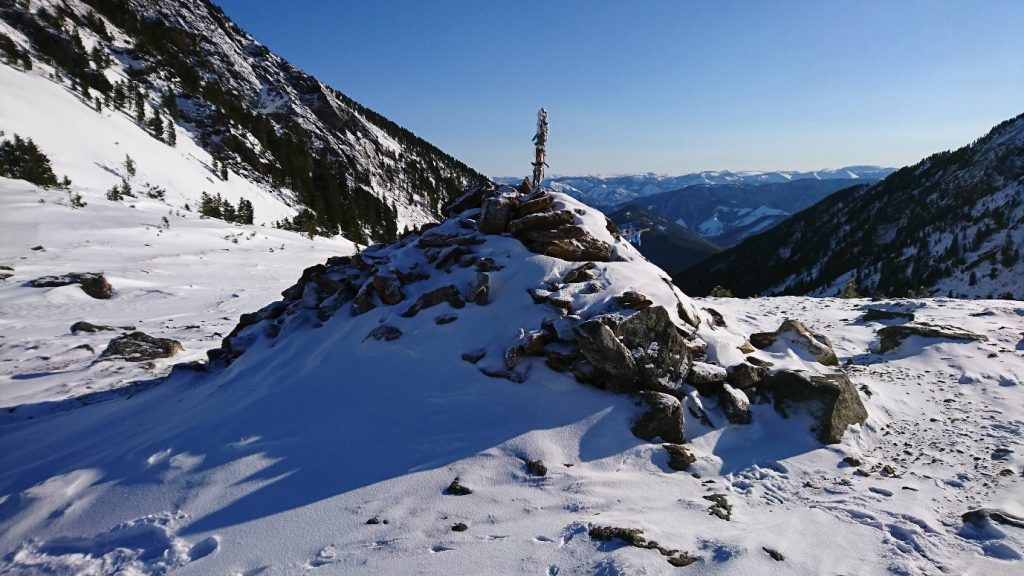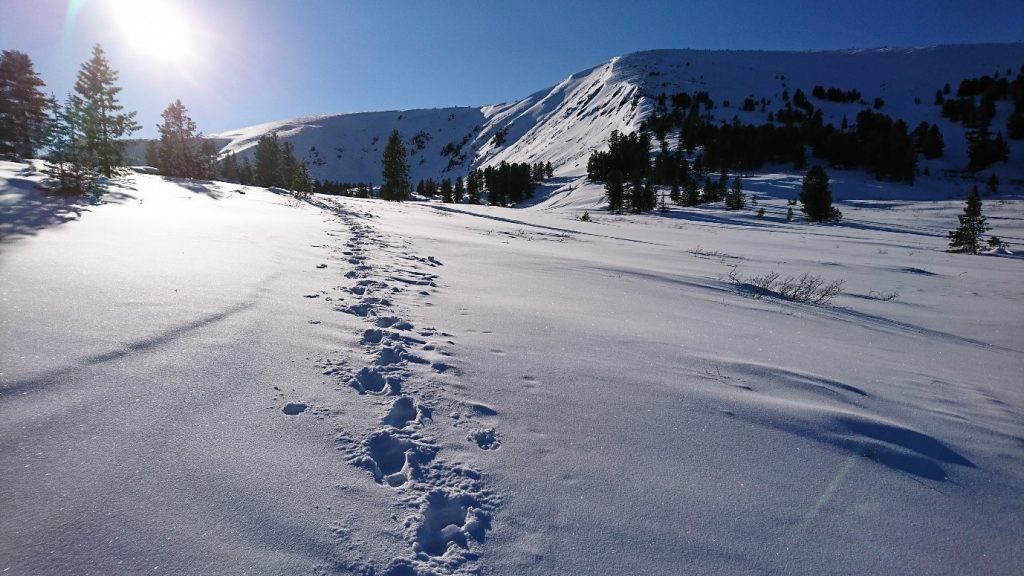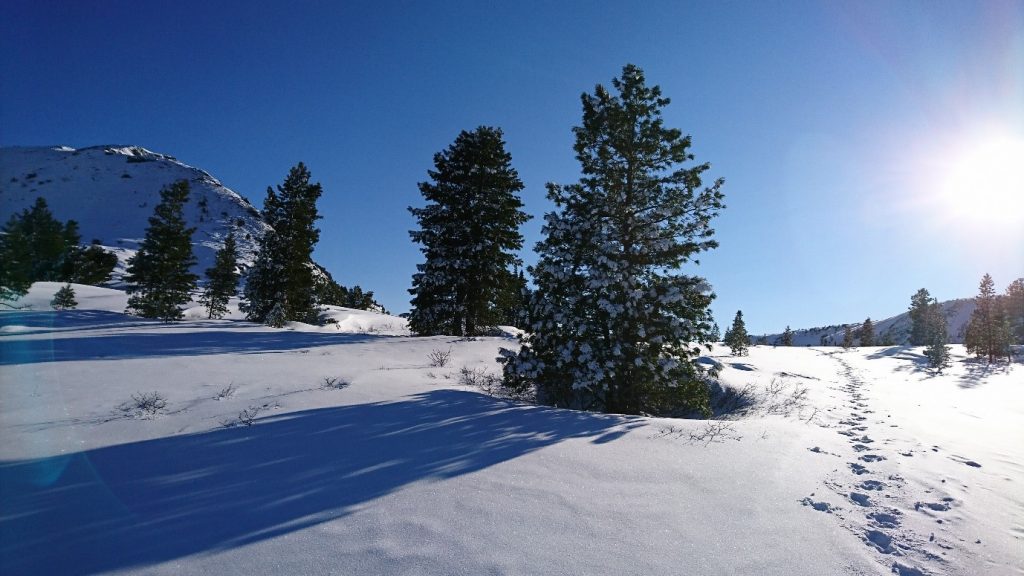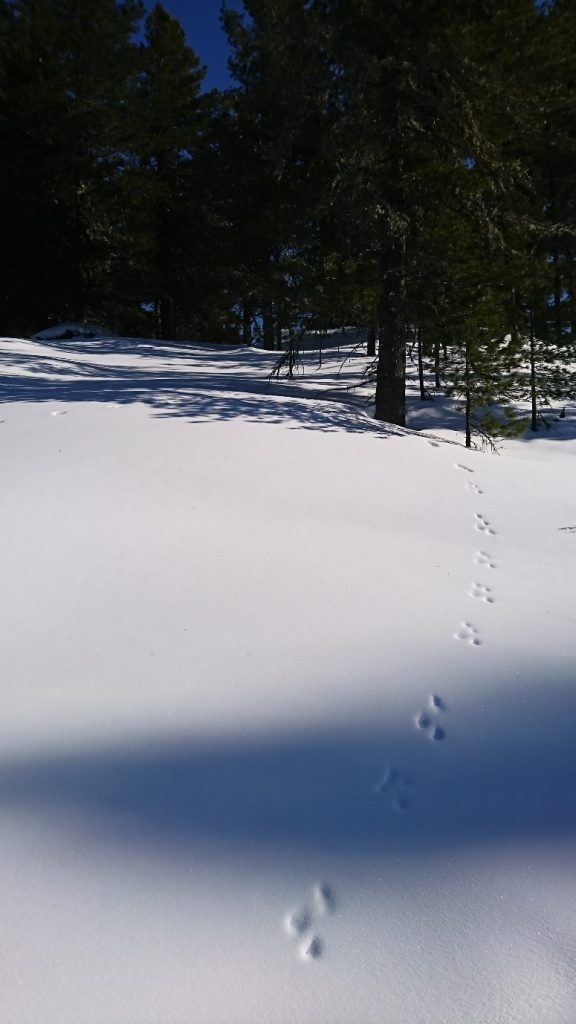 Siberia has much beauty to admire throughout the year. It was an awesome experience to have seen Siberia in full winter conditions. I can certainly recommend a visit to Lake Baikal and the surrounding areas.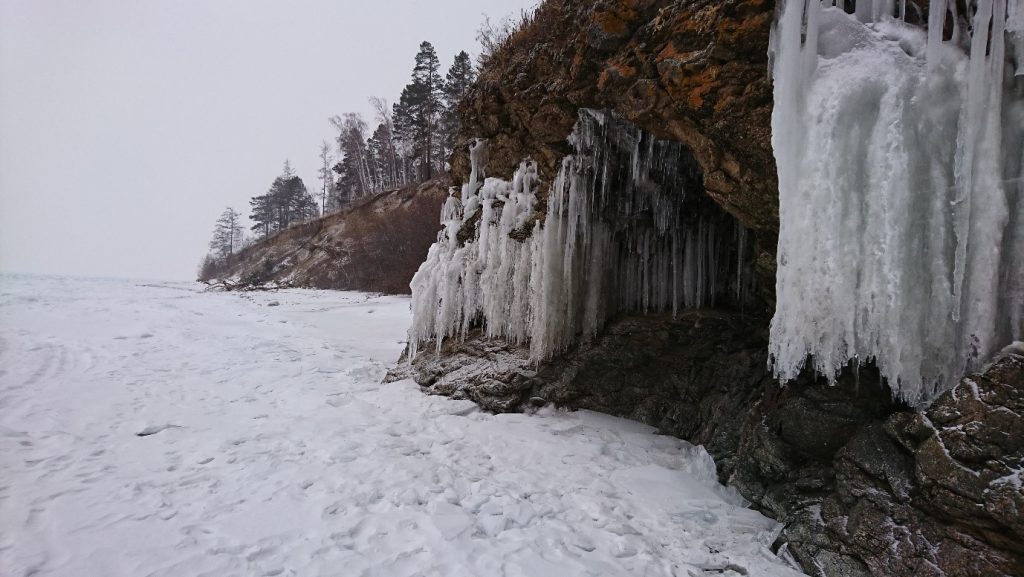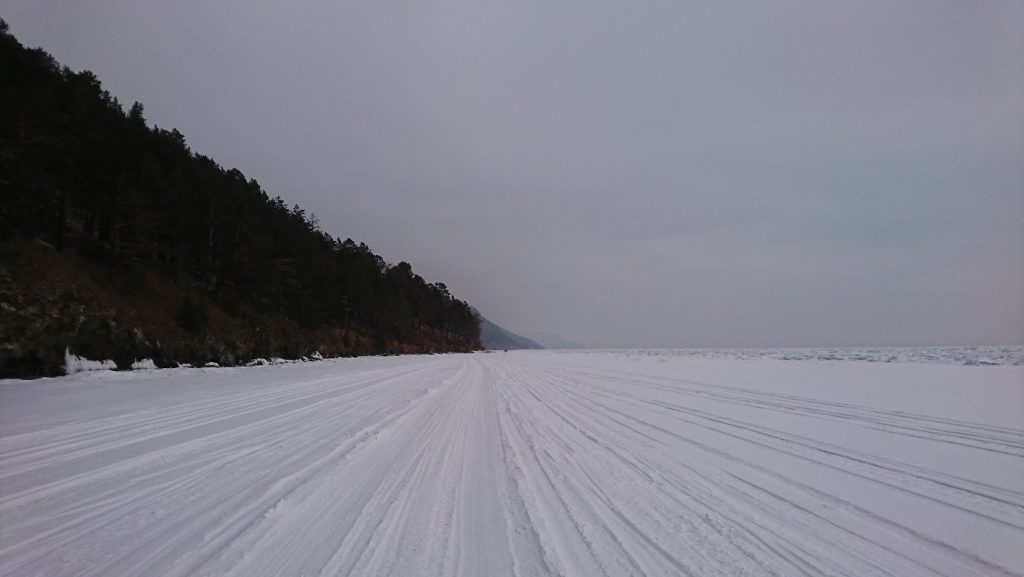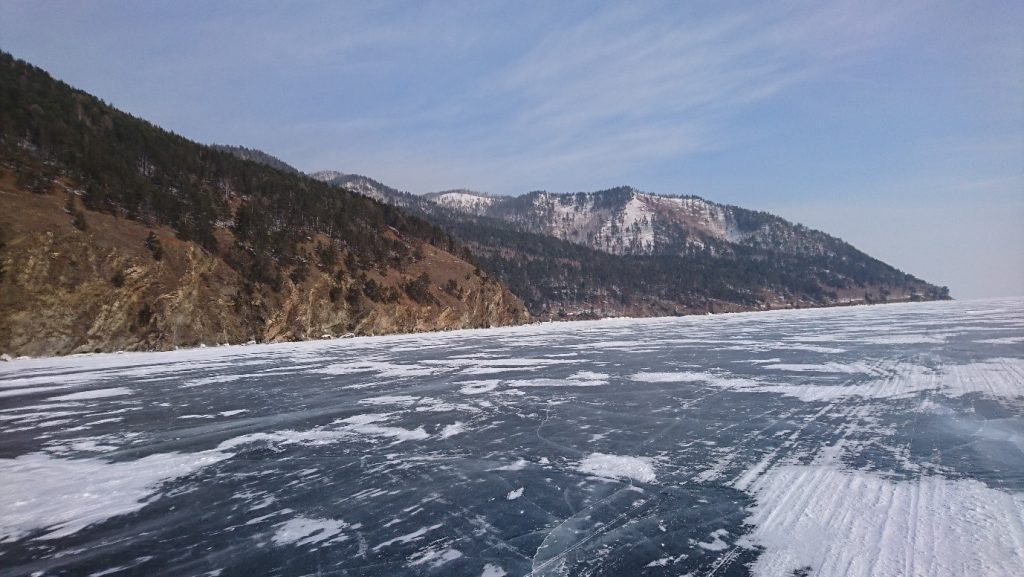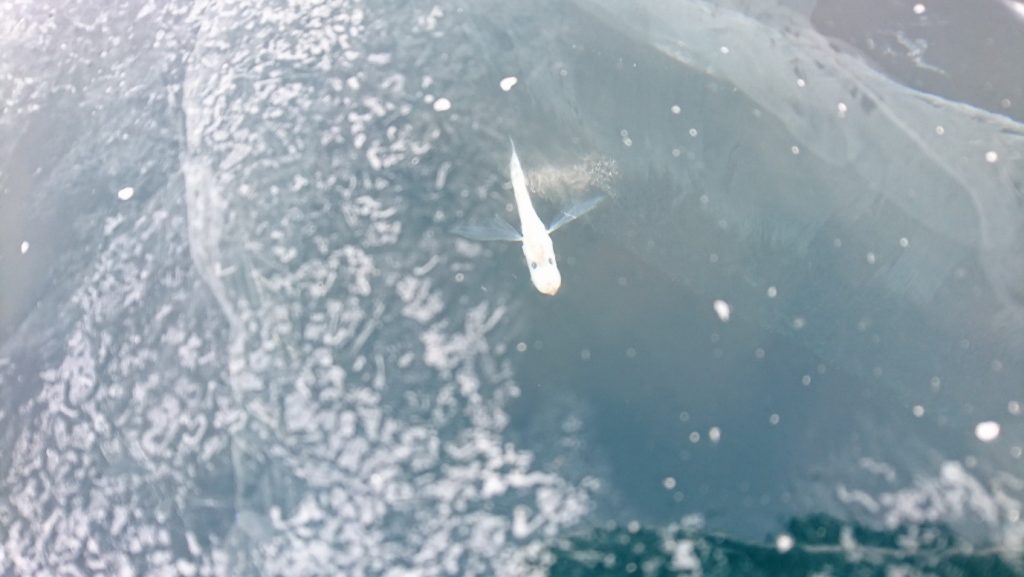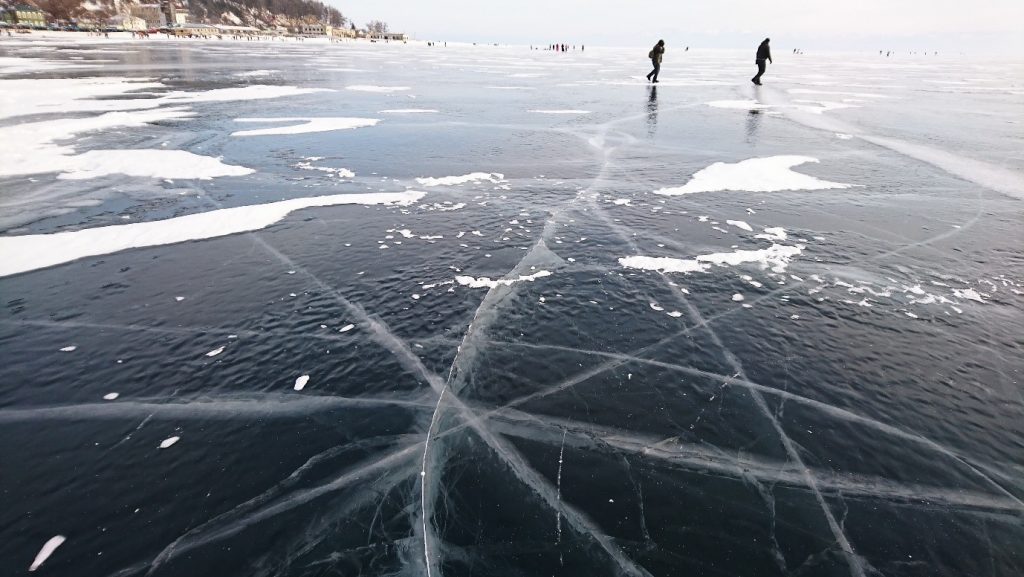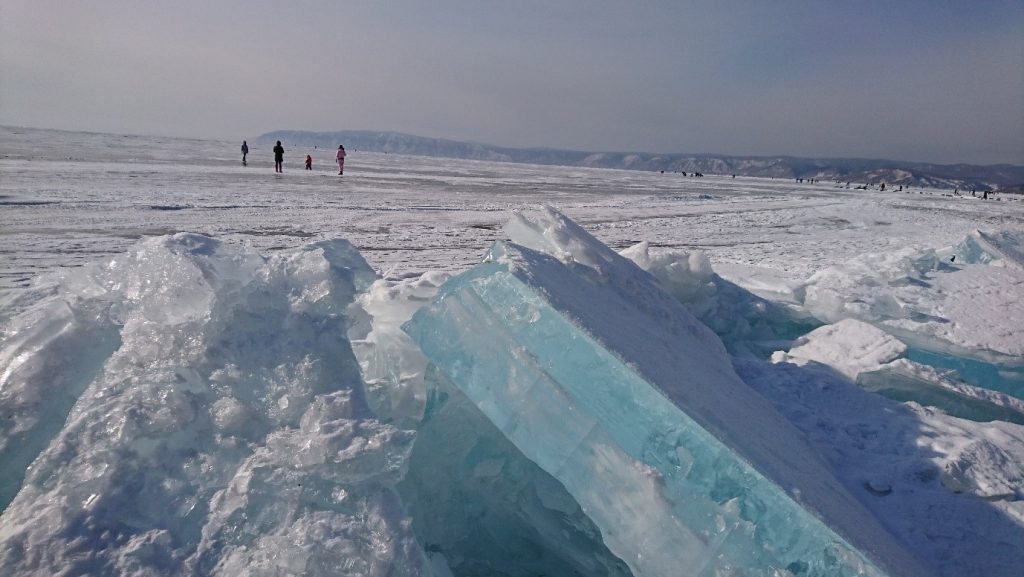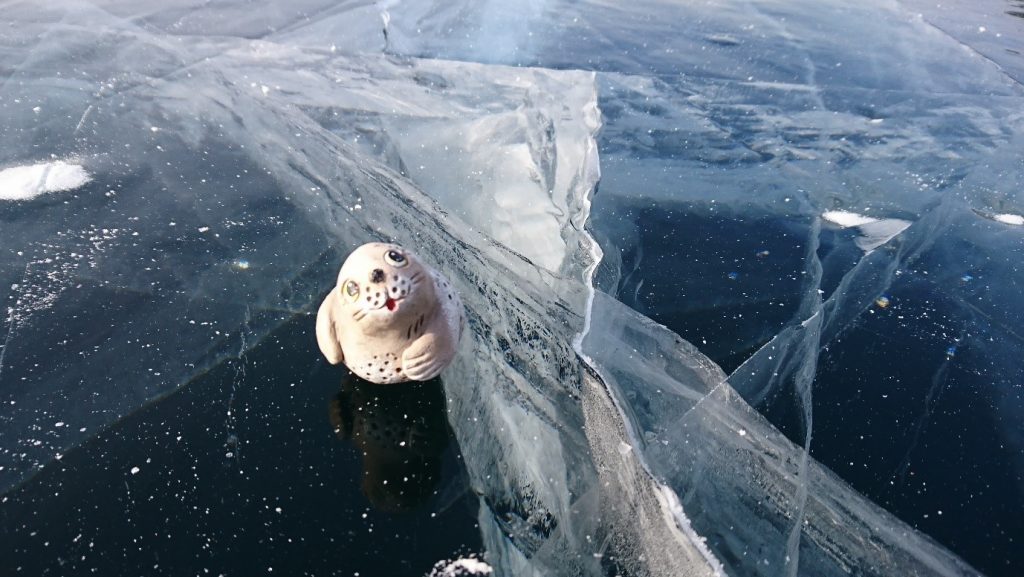 See more of  the adventures of Nina the Nerpa here